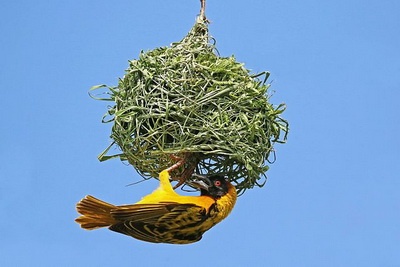 From so simple a beginning is my blog on evolution and biodiversity, with url:
https://blog.willyvanstrien.nl/en/
To the best of my knowlegde, it complies with the requirements of the EU General Data Protection Regulation that goes in effect on May 25, 2018. I don't earn from this blog, there are no advertisements and I don't collect personal data of visitors (but see Reactions).
Cookies
Cookies are small data files that are placed on your computer or mobile device when you visit a website. For some cookies, your consent is required.
This blog places cookies that enable the site to run smoothly; no consent is required for these necessary (technical or functional) cookies.
There are also cookies for statistics, which don't require consent when anonymized (see Google Analytics).
The possibility to use social media – sharing posts, following the blog -, implies the use of tracking cookies. As far as I know, these are the only tracking cookies on this site. For their use, the visitors' consent is required.
The blog doesn't use Facebook Pixel or Doubleclick.
Reactions
From so simple a beginning offers visitors the possibility to leave a reaction. If you leave a reaction, you are asked to give your name and your email address. Also, your IP-adress and your browser's user agent string are recorded, to help trace spam.
Reactions are published only after my admission. It is always possible to ask me to remove your reaction.
Google Analytics
The blog keeps track of the number of visitors via Google Analytics, a tool that reveals how many readers visit the blog, what the traffic sources are (direct, organic search, social media or referral) and what pages are viewed. To me, this information is valuable.
At first, I added the Google Analytics Tracking Code, but from July 24 2018, visitors are counted by the plugin Google Analytics Germanized, which complies with the European law.
Google Analytics can be used without asking visitors' consent if the following requirements are met:
There is an agreement on data processing. Such agreement exists.
IP addresses of visitors are anonymized in the Google Analytics tracking code. I added a function to the code to anonymize addresses on May 7, 2018. The plugin that is currently used also anonymizes IP adresses.
No data are shared with Google or other parties. Settings are adjusted to prevent sharing of data from May 7, 2018.
Visitors are informed about the privacy policy. This statement is to inform you.
To comply with the requirements, I followed the manual of the Dutch Autoriteit Persoonsgegevens (version March 6, 2018).
Website visitors who still object against anonymized use of their data by Google Analytics have the ability to prevent their data from being used.
Managing cookie settings
If you want to avoid tracking cookies, you can manage the cookie settings in your browser.
Webhosting
The blog is hosted bij Strato.
Strato will keep visitors' IP-addresses during seven days at most, to be able to detect and avert cyber attacks. Afterwards, they are anonymized.
Willy van Strien, January 29, 2020.
mail: willy.van.strien@wxs.nl
Photo: Village weaver or black-headed weaver (Ploceus cucullatus Bohndorffi), male building nest, Uganda. Charles J Sharp (Wikimedia Commons, Creative Commons CC BY-SA 4.0)