Europe has the fewest butterfly species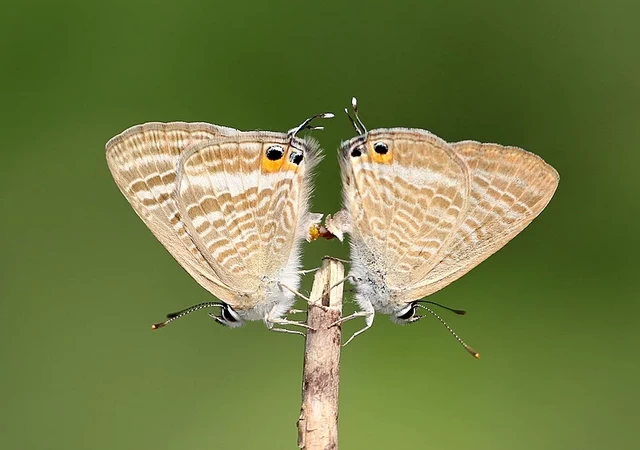 The very first butterflies on earth flew in what now is North or Central America. The caterpillars fed on leaves of bean plants, according to research by Akito Kawahara and countless others.
Butterflies can be found everywhere on earth, except Antarctica. Until now, it was poorly known where and when they originated and how they evolved.
Together with a huge team, Akito Kawahara figured this out. The researchers analyzed the DNA of almost 2300 butterfly species to draw up an evolutionary tree. They also gathered a lot of knowledge by studying museum collections and digging through field guides in all languages. This allowed them to unravel how butterflies spread over the earth and how they lived.
The diversity of butterflies is great; nowadays, there are 19,000 species worldwide. They have descended from moth ancestors. On the evolutionary tree, their branch originates about one hundred million years ago, when dinosaurs were still around. Flowering plants were already present; adult butterflies could find nectar on the flowers which, in return, they pollinated.
Caterpillars need a lot of food to grow, and the caterpillars of the first butterflies probably gnawed on leaves of bean plants.
Late in Europe
The great supercontinent of Pangea had broken into two pieces when the first butterflies appeared. Both pieces, Gondwana (Africa, Australia, Antarctica, and South America) and Laurasia (North America, Europe, and Asia), were falling apart and the parts drifted away. Originally, India was part of Gondwana, but came loose and drifted to Laurasia.
According to the research, butterflies have originated in what is now western North America or Central America. They crossed the sea to South America fairly quickly.
About seventy-five million years ago, butterflies also moved from North America to Asia, via the Bering Strait, and then spread to India and Australia, and later Africa. Overland the road to Europe was open, but butterflies took a long time to chose this direction. The reason is unclear, and the research gives no answer. Butterflies arrived in Europe 'only' thirty million years ago, and as a consequence, Europe has few species compared to other continents.
Caterpillar diet
The caterpillars of most species feed on plants and are quite choosy. The so-called host plants of these species usually belong to one plant family.
Some species have developed an alternative caterpillar diet. The caterpillars consume organic detritus or lichens, and some blues (Lycaenidae) even are carnivorous and eat other insects.
Willy van Strien
Photo: Pea blues (Lampides boeticus) mating. Atanu Bose Photography (Wikimedia Commons, Creative Commons CC BY-SA 4.0)
Source:
Kawahara, A.Y. et al., 2023. A global phylogeny of butterflies reveals their evolutionary history, ancestral hosts and biogeographic origins. Nature Ecology and Evolution, 15 May. Doi: 10.1038/s41559-023-02041-9